On this page you'll find unit overviews, material lists, NGSS bundles, and more.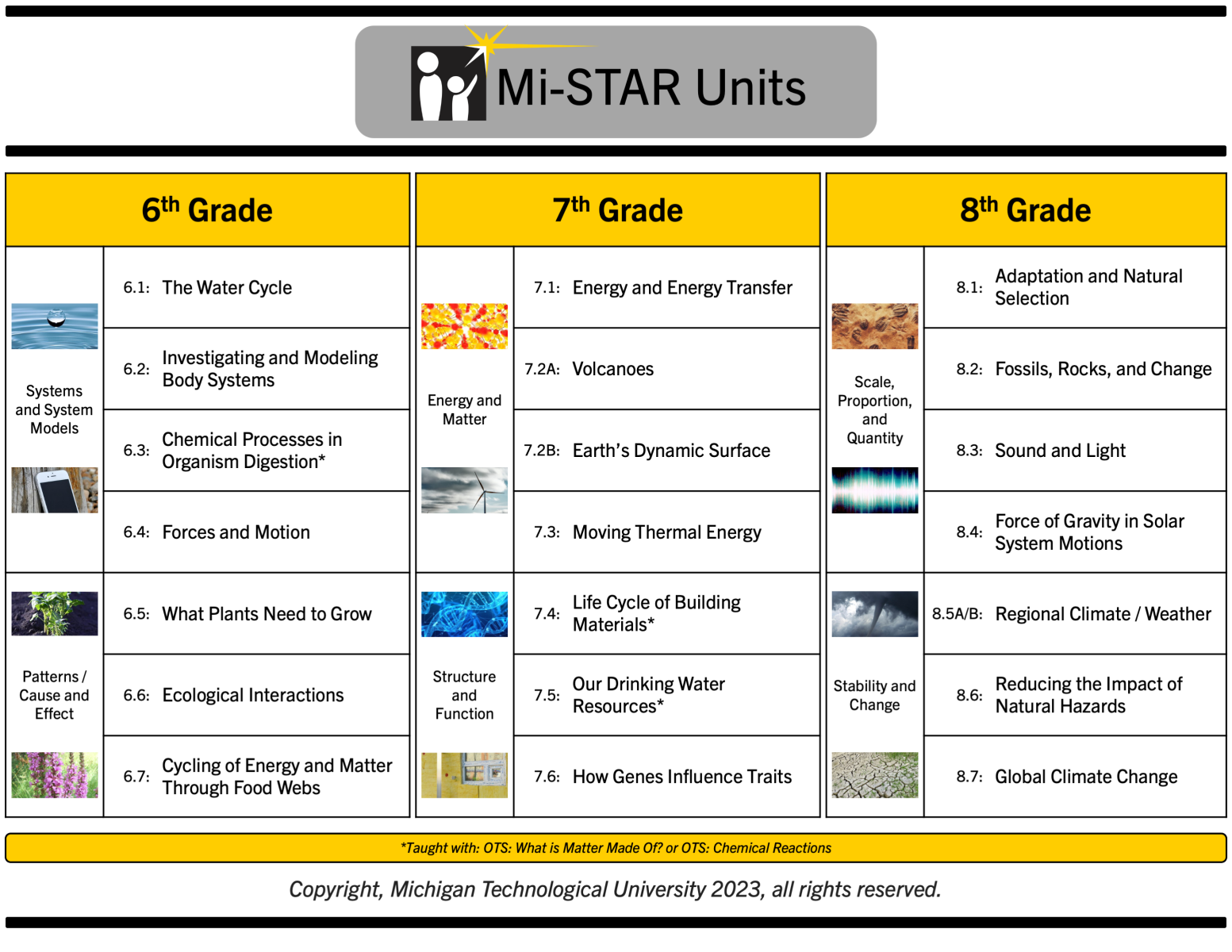 ---
Mi-STAR has 22 middle school units available for teachers who complete our professional learning pathway.
---
Unit kits and materials are available for order through Nasco Education. Contact Nasco at Mi-STAR@nascoeducation.com for more information or to place an order.
---
---
*All PEs other than those marked with (*) thoroughly addressed in units.