The Next Generation Science Standards promote a vision for science education in which students learn science and engineering by doing science and engineering—like real-life scientists and engineers.
Mi-STAR is a middle school curriculum that supports both the NGSS and the Michigan State Standards, while empowering students to use science and engineering practices to address real-world issues. We provide professional learning for teachers implementing the curriculum. Read more about our
curriculum
and
professional learning
.
Click here
to view/download our informational brochure.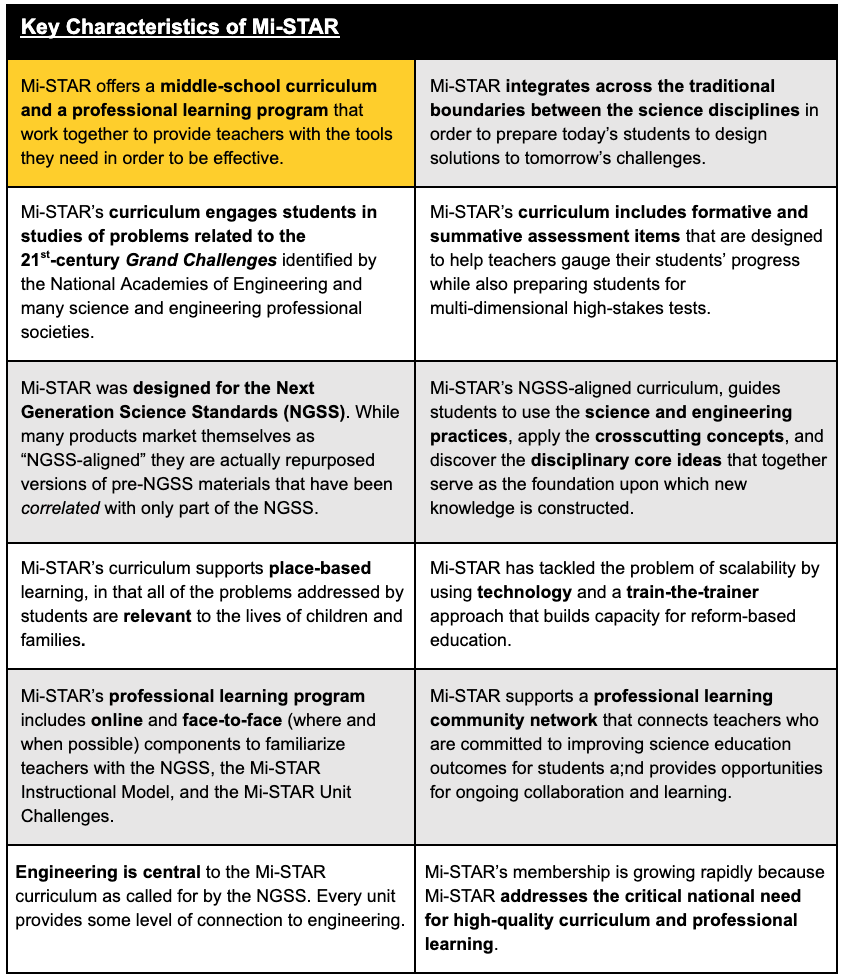 Mi-STAR was founded in 2015 through generous support provided by the Herbert H. and Grace A. Dow Foundation. Mi-STAR has also received substantial support from the National Science Foundation, the MiSTEM Advisory Council through the Michigan Department of Education, and Michigan Technological University.

.

.