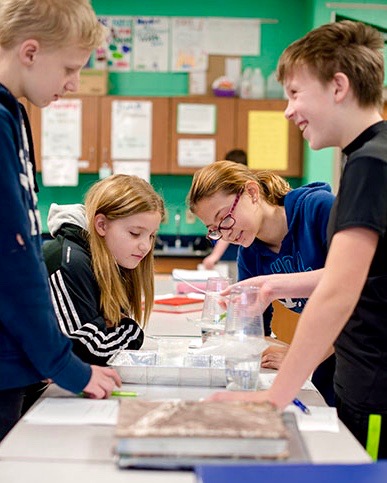 With the Mi-STAR curriculum, students become solution builders as they use science and engineering practices to address a real-world challenge that spans each unit. Want to learn more?
View example lessons
.
Michigan educators can access units for free through our website after completing the
required professional learning
.
Six units will be available in fall 2017:
Water Cycle and Land Use (6th)
Interactions within Ecosystems (6th)
Generating Renewable Electricity (7th)
Life Cycle of Materials (7th)
Natural Hazards (8th)
Global Climate Change (8th)
All sixth grade units will be available in fall 2018. The remaining 7th and 8th grade units will be available between 2018 and 2020.
Have more questions? See our
Frequently Asked Questions
.