The Mi-STAR curriculum will include 22 units addressing all NGSS performance expectations (PEs) for grades 6-8.
Twelve units are available to all Michigan educators who complete the required professional learning.
The remaining 7th and 8th grade units will be available sometime in 2019 or 2020.
---
The Mi-STAR Unit Progression Model outlines our bundling and sequencing of the NGSS performance expectations for grades 6-8, including Mi-STAR themes and Unifying Crosscutting Concepts: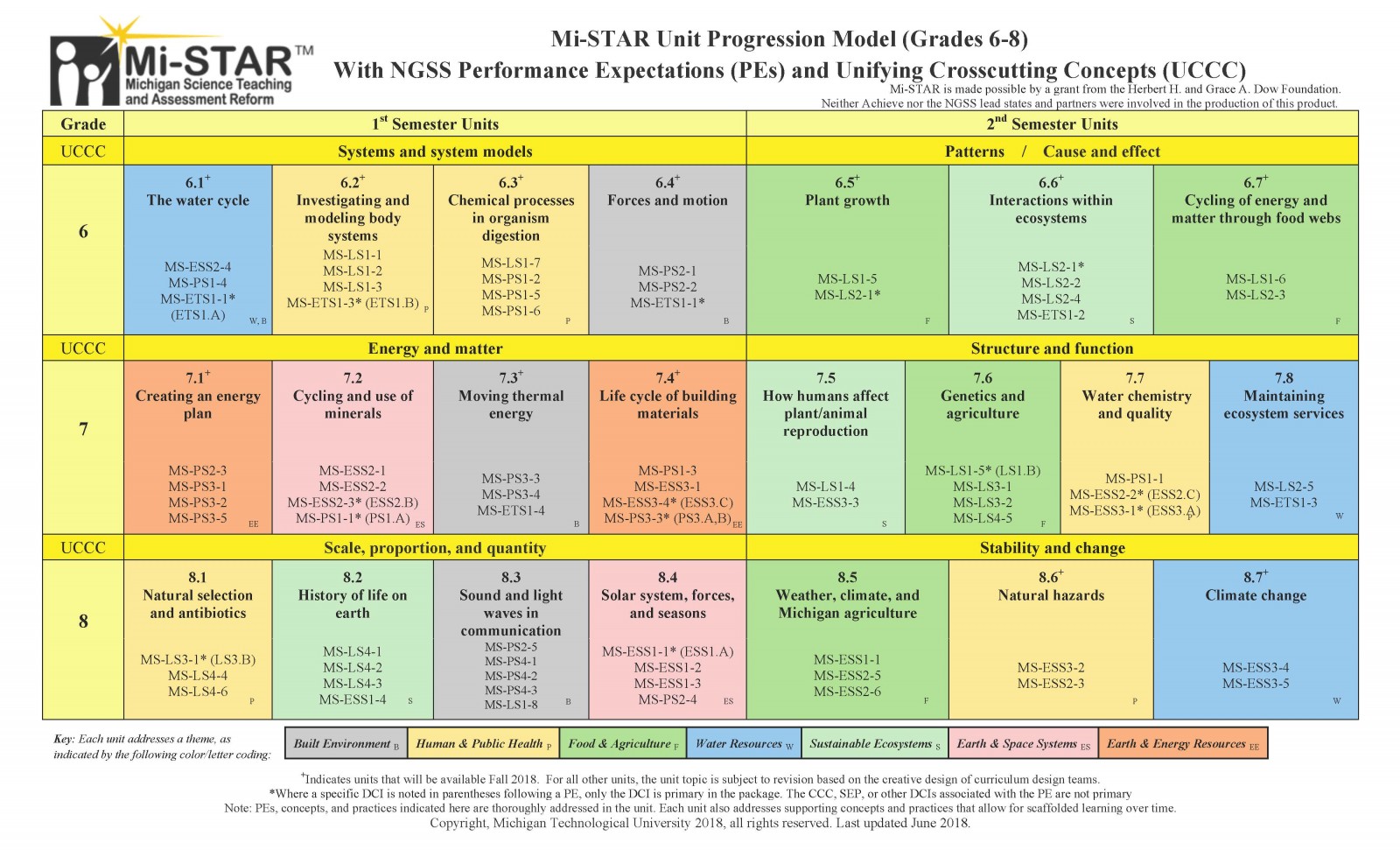 ---
Download the Mi-STAR Unit Progression Model
The progression model is available for use by all educators who are transitioning to NGSS or related standards.
Click here
to download a .pdf of the Mi-STAR Unit Progression Model. Please attribute Mi-STAR when using in any manner. Suggested citation:
Bergman, B.G., S.C. Tubman, E. Gochis, J.E.Huntoon. 2016. A progression and bundling model for developing integrated, socially-relevant science and engineering curricula aligned with the Next Generation Science Standards, Grades 6-8. Journal of the Michigan Science Teachers Association. Volume 61.2.
---
More information about the Progression Model