Mi-STAR Instructional Model: The Unit Structure
The Mi-STAR Instructional Model is a student-centered approach to classroom science instruction that helps teachers meet the Michigan Science Standards (MSS)/Next Generation Science Standards (NGSS) while using science and engineering to address real-world 21st Century issues. The Mi-STAR Unit Structure supports students in taking ownership of the Unit Challenge by giving them a clear role throughout the unit.
---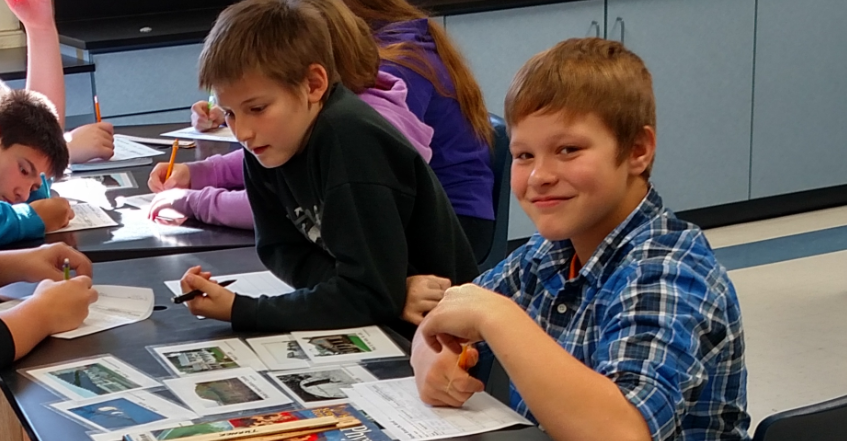 ---
In the Classroom
Mi-STAR Units are structured into three different types of lessons, each delivering a unique instructional goal:
Unit Opener
- The goal of the opening lesson is for teachers to systematically assess and evaluate student's prior knowledge of the Unit Challenge content. In this lesson, students first observe puzzling phenomena related to the Unit Challenge and then document their initial understanding and preconceptions of the phenomena. Next, they are given the Unit Challenge Scenario and discuss its details. Finally, with teacher facilitation, students compile a list of questions they will need to investigate in order to address the challenge and use their list of questions to construct a Unit Bubble Map.
Middle Lessons
- The sequential middle lessons form the heart of the unit. They contain all of the key science and engineering concepts and practices related to the Unit Challenge content. Students engage with the concepts and practices, consider their Unit Bubble Map questions and develop various student products such as models, evidence-based arguments, maps, data sets and investigation plans.
Unit Closer
- In the final lesson of the unit, students participate in a culminating experience where they compile their models, data sets and evidence from the middle lessons to explain their solution to the Unit Challenge. Since there is not one right solution to the Unit Challenge, the goal of this lesson is for students to practice using evidence and reasoning to argue their ideas as they respectfully evaluate others' reasoning and arguments. This practice offers opportunities for students to discuss their ideas and offer feedback to one another, as well as to reflect on what they have learned throughout the unit.
---
A Deeper Look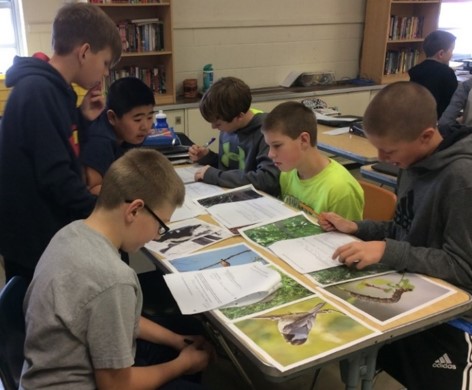 The Mi-STAR Unit Structure integrates elements from both the 5E Learning Cycle and Challenge-based learning (Bybee et al., 2006, English & Kitsanta, 2013; Johnson et al., 2009).
For example, as in the 5E Learning Cycle, the initial lesson in a Mi-STAR unit motivates and engages students and exposes students' prior thinking, while the final lesson provides an opportunity for students to demonstrate what they learned throughout the unit.
Similar to Challenge-based learning, the first lesson of a Mi-STAR unit engages students in a challenge relevant to 21st Century issues and gives them an opportunity to ask questions in preparation to complete the challenge. The final lesson provides students an opportunity to present their findings or implement their proposal.
Additionally, each lesson provides a place for students to reflect on the Unifying Crosscutting Concepts and connect their learning to previous lessons of the
Mi-STAR Unit Progression Model
(Bergman et al. 2016).
---
Sources
Bergman, B.G., S.C. Tubman, E. Gochis, J.E.Huntoon. 2016. A progression and bundling model for developing integrated, socially-relevant science and engineering curricula aligned with the Next Generation Science Standards, Grades 6-8. Journal of the Michigan Science Teachers Association. Volume 61.2.
English, M. C., & Kitsantas, A. (2013). Supporting Student Self-Regulated Learning in Problem- and Project-Based Learning. Interdisciplinary Journal of Problem-Based Learning, 7(2). doi:10.7771/1541-5015.1339
Johnson, Laurence F.; Smith, Rachel S.; Smythe, J. Troy; Varon, Rachel K. (2009). Challenge-Based Learning: An Approach for Our Time. Austin, Texas: The New Media Consortium.